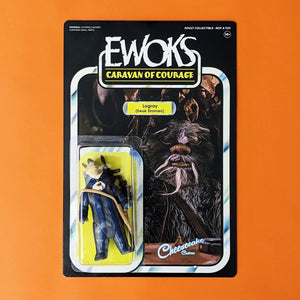 The Caravan Of Courage collection continues.
The Caravan Of Courage Logray is an essential edition to any collection from a Galaxy Far Far Away!
3.75" scale, with 4 points of articulation this Logray is a new sculpt.
Logray comes packaged on a custom blister card
Please Note: This item is not a pre order, however please allow 28 days for dispatch and delivery.