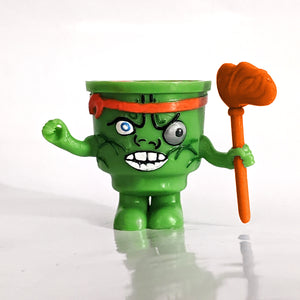 NeMA Studios is proud to present the Fiendish Feet! Based on those classic yoghurt pots from the 90s, the Fiendish Feet have returned as 2" high action figures.
Series 3 is a little different and inspired by some of the most iconic monsters from 80s and 90s pop culture.
Introducing E.B.E, S'more The Destroyer, Waste Management and the most foul mouthed of them all and the first Fiendish Feet to feature hair.... #@&!*$%!
Series 3 comes in our branded collector friendly window bag.